N

OMI LOVED A TIGER, NOMI LOVED A BEAR,

NOMI LOVED A GOLDEN LION, WITH CURLY HAIR.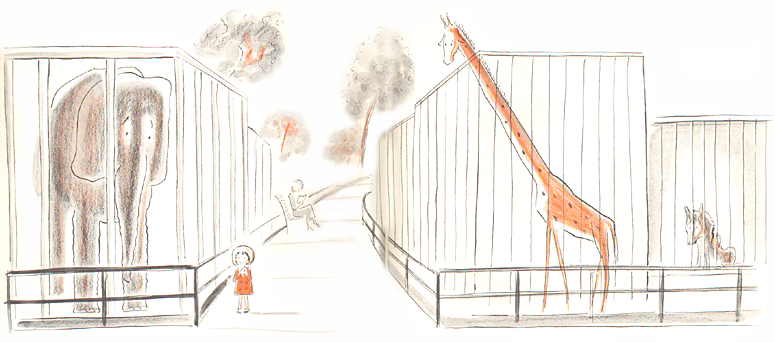 NOMI LOVED AN ELEPHANT, AND SHE LOVED A TALL GIRAFFE,
AND A LAUGHING HYENA WHO DID NOT LAUGH.





AND NOMI LOVED A ZEBRA,
AND SHE LOVED A KANGAROO,



AND SHE LOVED ALL THE ZOO ANIMALS,
AND THE FARM ANIMALS, TOO.




ONE DAY SHE ASKED HER MOTHER,
"NOW, WOULDN'T IT BE FUN,
IF AN ANIMAL LIVED IN OUR HOUSE?
MAY I PLEASE HAVE ONE?"




"YES," SAID NOMI'S MOTHER, "BUT OUR HOUSE IS VERY SMALL,
SO YOU'LL HAVE TO PICK AN ANIMAL THAT IS NOT TOO TALL."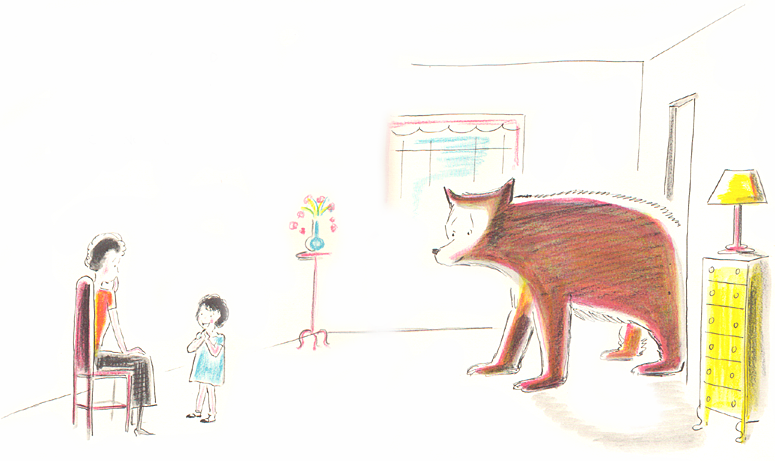 "OH, GOOD," SHOUTED NAOMI, "THEN THIS IS WHAT I PICK,
"A NICE, FRIENDLY GRIZZLY BEAR WHO IS NOT TOO THICK."


"AND A VERY THIN OLD TIGER;
IF THERE'S ROOM ENOUGH,
WE CAN ALL PLAY TOGETHER
IF HE ISN'T TOO ROUGH."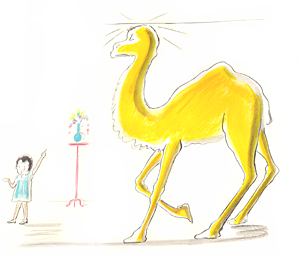 "OR MAYBE I'LL PICK A CAMEL
WITH A TINY LITTLE HUMP;
NO ... HIS HEAD MAY HIT THE CEILING
WITH AN AWFUL BUMP." . . . . . . . . . . . .