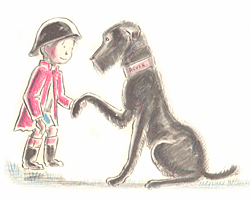 O

UR FRIENDLY FRIENDS
HAVE MANY NAMES,

SOME ARE CALLED ROVER,
SOME ARE CALLED JAMES.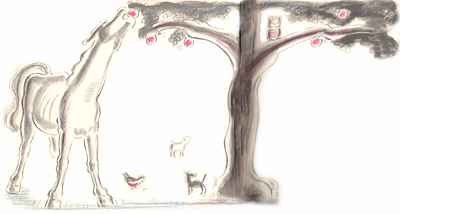 SOME ARE CALLED DOBBIN,
ROBIN, AND KITTY,
OWL AND GARTER SNAKE,
BUTTERFLY PRETTY,
FISH AND TURTLE,
CRICKET AND MOUSE.

SOME LIVE IN THE GRASS,
SOME LIVE IN A HOUSE.
OUR FRIENDLY FRIENDS
ARE BOTH BIG AND SMALL,
THEY NEVER WEAR HATS
OR RUBBERS AT ALL.



THEY HAVE FEATHERS AND FUR
AND CLAWS AND FEET,
SOME OF THEM WHISTLE,
SOME OF THEM BLEAT.






HERE'S WHAT THEY SAY AFTER THE DARK, DARK NIGHT,
WHEN THE SUN FIRST BRINGS THE MORNING LIGHT ...